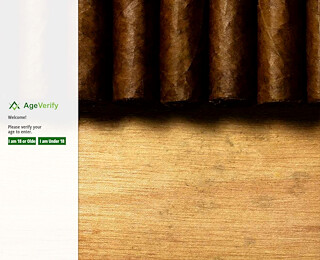 People who come to work drunk, stoned, high, buzzed or under the influence of any drug, legal or illegal, are putting themselves at risk and can endanger others if they operate machinery or drive a vehicle.  Because of this, employers are forced to take steps to ensure that their employees are safe and sober and remain competent at their jobs. The employer may or may not have any concerns about the employee's health and well-being, but all employers are concerned about the financial bottom line and are aware of how important it is to keep drugs and alcohol out of the workplace.
The answer for most employers is drug and alcohol testing before employment and either random or scheduled testing for people who have failed a previous test.
Millions of responsible people use marijuana drink alcohol and occasionally use other substances legal and illegal. They stay out of the driver's seat using designated drivers or taxicabs and rarely overdo it to the point of incapacitation. On Monday mornings they show up for work with maybe a hangover but ready to do the job that pays their salary.
The "logistics" of alcohol are uncomplicated in that after one shot of whiskey, one beer or one glass of wine, the alcohol will "burn off" in about an hour for most people. That means if you binge on a six pack of beer in 30 minutes the alcohol completely goes away in about six hours. This is not the case with marijuana. The regular user will see an accumulation of detectable chemicals that will cause him or her to fail any employer drug testing.
Detox in a Box
Fortunately, drug testing in Grande Prairie has been made into action especially for those who are facing a pre-employment drug test or sense that their time is coming for a random urine test at work.
Retro Relics Hemporium and Bazaar now offers Drug and Detox products that will allow you to test yourself before facing any employee tests. It is important to point out that there are no shortcuts to ridding the body of detectable chemicals but with these products, you will know when you are ready for that test.
Retro Relics offers an array of urine testing kits. Marijuana can remain detectable for about two weeks after that last "toke," and the kits will enable you to monitor yourself during a self-imposed cleansing period. When used properly they are highly accurate so be sure to follow the directions exactly as printed on the instruction sheet. Utest manufactures the kits.
Aside from urine test kits and other related products as part of drug testing in Grande Prairie, the marijuana user will find almost any accessories including hookahs, bongs and glass pipes. If you are a person into vaping, Retro Relics offers pens and vaporizer accessories. For more information call Retro Relics at 780-832-0110 or send an email to [email protected] And if you happen to be in Grand Prairie stop by at 10118A 100 Ave for all your vaping, smoking and detox products.
Drug Testing Grande Prairie
Retro Relics
780-832-0110
10118A – 100th Ave, Grande Prairie AB
View Larger Map
We welcome your comments!